CELEBRATING THE BIRTH OF GADDAFI AND PREPARE FOR AN ARMED UPRISING BEFORE THE ELECTIONS IN LIBYA !!!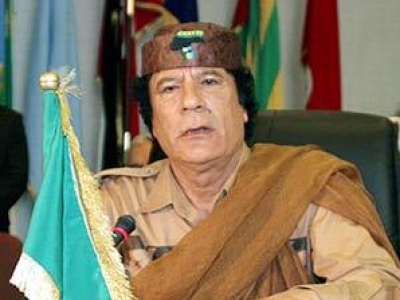 Gaza – minimum home
In the first article published author Libyan independent benefit Alsabhawi for minimum home published by the news of Ahagiz and celebrations swept the street Libyan last night to enter the date of birth of Colonel late Muammar Gaddafi, which confounded

the rebels who contributed to the overthrow Gaddafi with the help of NATO,

the center of these celebrations in which supporters of Gaddafi shot and raise Green flags.

Once you enter the new day which celebrates the Libyans for the first time since the fall of Gaddafi at the hands of NATO, the Atlantic and the rebels has not seen Libya celebrations such as this event before,

where the exchange of Ansar al-Gaddafi, shooting it with the rebels Libyans did not lead to the conflict until now in different regions and some southern areas in the capital Tripoli and Vhlom such as Ben Achour. And uses the Libyan News

in the street for this celebration was arranged prior to him and surprise

the rebels marched where armed pro Gaddafi has been the use of launchers and anti-flooring in the clashes southern areas where Amokt the largest number of supporters of al-Qadhafi. And transferred by the street for the benefit Alsabhawi
Libyan News unconfirmed reports that Libyan tribes met Bloms. This was the third meeting there, and that the armed intifada per Stbda tribes before the election set by the Council under the chairmanship of the Interim Libyan Mustafa Abdul Jalil.
source: http://www.alwatanvoice.com
غزة – دنيا الوطن




في اول مقالة تنشر للكاتب الليبي المستقل صالح السبهاوي لدنيا الوطن ينشر فيها اخبار عن اهاجيز و احتفالات عمت الشارع الليبي ليلة البارحه بدخول تاريخ مولد العقيد الراحل معمر القذافي مما اربك الثوار الذين ساهموا في اسقاط نظام القذافي بمساعدة حلف شمال الاطلسي , وسط هذه الاحتفالات قام فيها انصار القذافي بأطلاق الرصاص ورفع الرايات الخضراء بمجرد دخول اليوم الجديد الذي يحتفل فيه الليبيون لأول مرة مند سقوط القذافي علي يد حلف شمال الاطسي و الثوار ولم تشهد ليبيا احتفالات مثل هذه المناسبة من قبل , حيث تبادل انصار القذافي اطلاق النار فيها مع الثوار الليبيون ولم يفض النزاع حتى الان في مختلف المناطق الجنوبيه و بعض مناطق في العاصمه طرابلس مثل فشلوم و بن عاشور . وتتداول اخبار في الشارع الليبي عن ان هذا الاحتفال كان مرتب له و مسبق حيث تفاجئ الثوار بمسيرة مسلحة مؤيدة للقذافي تم استعمال القواذف و المضادات الارضيه في الاشتباكات بمناطق جنوبيه حيث يمكت اكبر عدد لأنصار القذافي . و ينقل الكاتب صالح السبهاوي عن الشارع الليبي اخبار مؤكدة تفيد بأن القبائل الليبيه اجتمعت بلأمس و كان هذا الاجتماع الثالث لها و ان

الا

نتفاضه المسلحه لكل القبائ

ل

ستبداء قبل الانتخابات التي حددها المجلس الانتقالي الليبي برئاسة مصطفى عبدالجلي

ل .